Smaller Groups, Deeper Discussions
Making Teachers' Professional Development More Impactful
Let's be honest: Professional development (PD) isn't something teachers always look forward to. If you've been teaching for a while, you've probably seen the same old presentations and workshops. You've heard the sighs of your colleagues when they hear the words "professional development."
All too often, PD workshops and conferences can be overcrowded, understaffed, and filled with topics teachers would rather skip. Plus, it's not exactly easy to have meaningful conversations or get real-time feedback in a large group.
The good news: It doesn't have to be this way!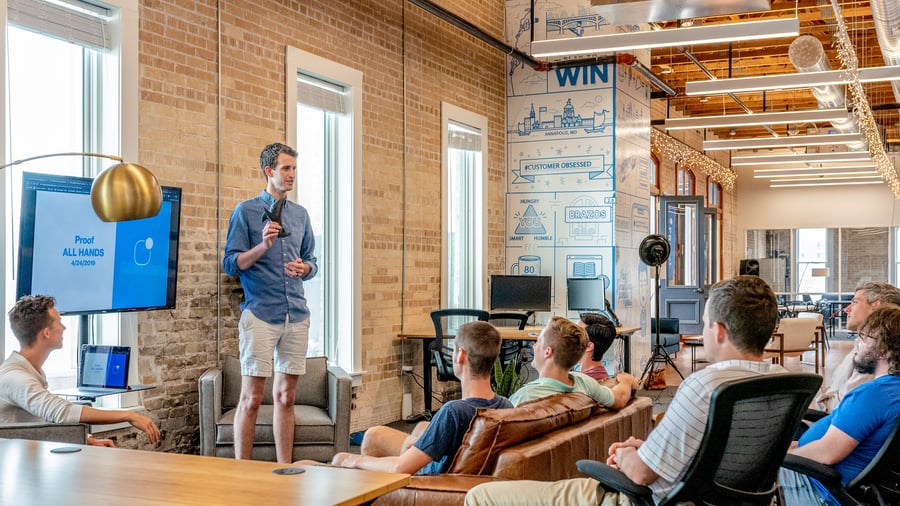 With the right planning and approach, PD can be an incredible boost to teachers in their classrooms. This blog post will cover why PD matters and how to make it more engaging and meaningful for everybody involved.
Why is professional development important, anyway?
It's no secret that teachers have a lot on their plates. It can be hard to carve out time for PD. For many teachers and administrators, it feels less like a benefit and more like a chore. Frankly, that's understandable. Teachers have a lot to juggle, and there simply aren't enough hours in the day. If you make it through a long day of PD just for redundant lessons, low engagement, and little reward, why should anyone—teachers or instructors—be enthusiastic about it?
But hang on: PD is vital for an educator's—and school's—success. When done right, it helps teachers stay up to date on best practices and emerging trends in the constantly evolving field of education. With PD, they get tools and strategies they need to serve their students better. It also helps foster a more collaborative environment where teachers share ideas, ask questions, and get real-time feedback.
Why is PD vital for teachers? Here are five benefits to answer that question:
Engage young educators and increase retention
Did you know that almost a third of all educators leave the profession within their first five years on the job? To retain them better, it's crucial to show them effective ways to engage with their teams, provide support, and increase skill sets. Well-executed PD does just that.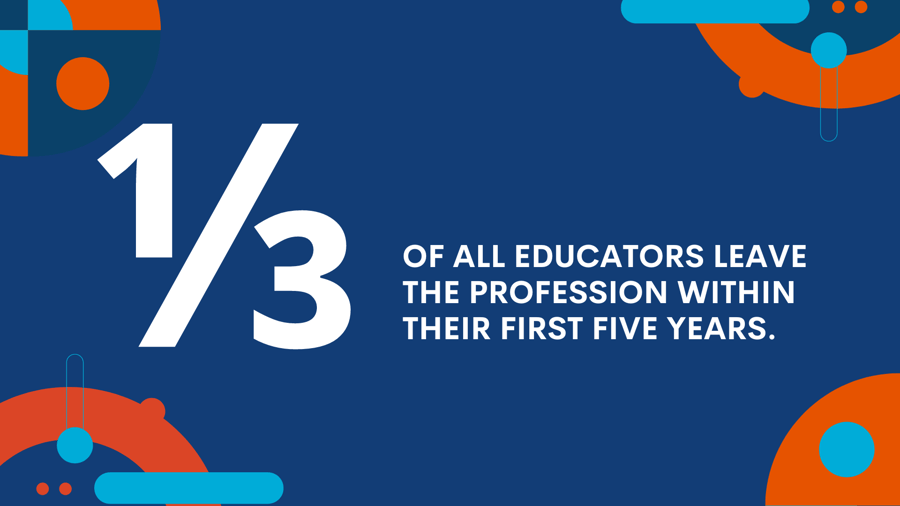 Over the course of their careers, veteran teachers hone approaches and strategies that improve their effectiveness. With peer-to-peer PD and mentoring, new teachers can quickly cultivate those necessary skills to respond to daily challenges and grow more engaged with their school.
Reengage veteran teachers and promote a growth mindset
For veteran teachers, a lack of PD can easily lead to boredom, low enthusiasm, and decreased job satisfaction. Not to mention send the message that they're not worth investing in. Not good!
Giving experienced teachers growth opportunities communicates that their school community values their work and wants to see them go further—whether they have a few years of experience, 10 years, or even 20.
Finally, PD gives veteran teachers the chance to explore new ideas, stay current on best practices, and take ownership of their learning.
Help teachers stay current with technology integration
New technology tools and platforms are emerging every day. Teachers are just expected to incorporate them into their curriculum and instruction. But without the necessary training and support, this can be a challenge, to say the least.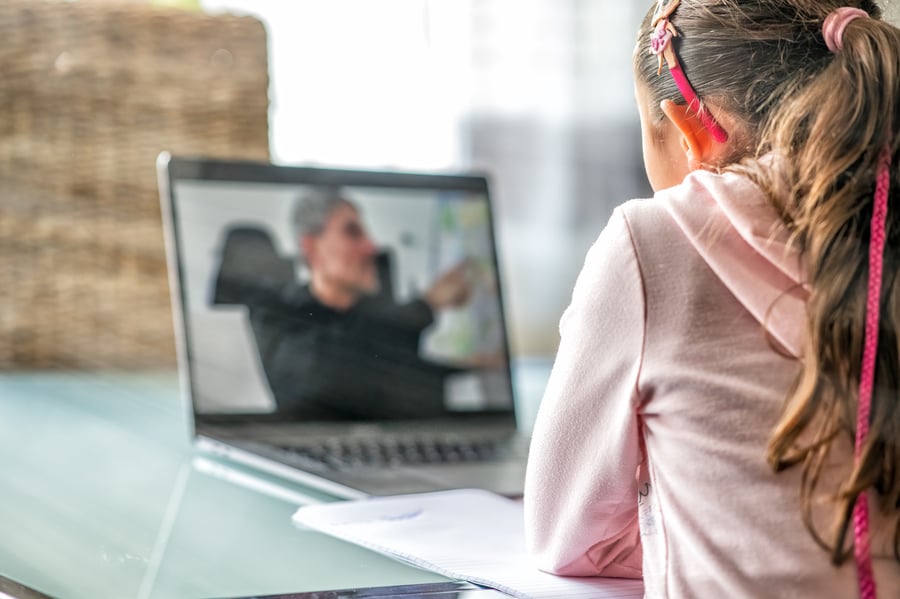 PD can include hands-on activities, tutorials on new tools, and strategies for integrating tech into instruction. Teachers can create interactive, personalized learning experiences for their classes, leading to better motivation and academic performance for students.
Additionally, technology can be used for real-time feedback, tracking student progress, and data-driven instruction. That data and analysis can then help teachers identify areas where students need additional support and make necessary adjustments to their teaching strategies.
Develop teachers' soft skills and increase their well-being
In addition to technical skills, teachers need soft skills to be effective in the classroom. PD helps teachers better communicate, collaborate, manage time, problem solve, and resolve conflict.
Teachers also need guidance and support to create a healthy work-life balance. PD can help them build self-care strategies and create a supportive work environment that promotes good mental health and well-being.
PD is essential for helping teachers stay current, engaged, and motivated throughout their careers. By offering comprehensive PD opportunities, schools can help teachers cultivate their skills and increase retention rates in the classroom.
Give students enriching learning opportunities
At the end of the day, the ultimate focus of PD is the students. Teachers constantly encounter students with diverse backgrounds and needs. As these evolve over time, so should teachers' strategies for teaching, directing, and managing the classroom.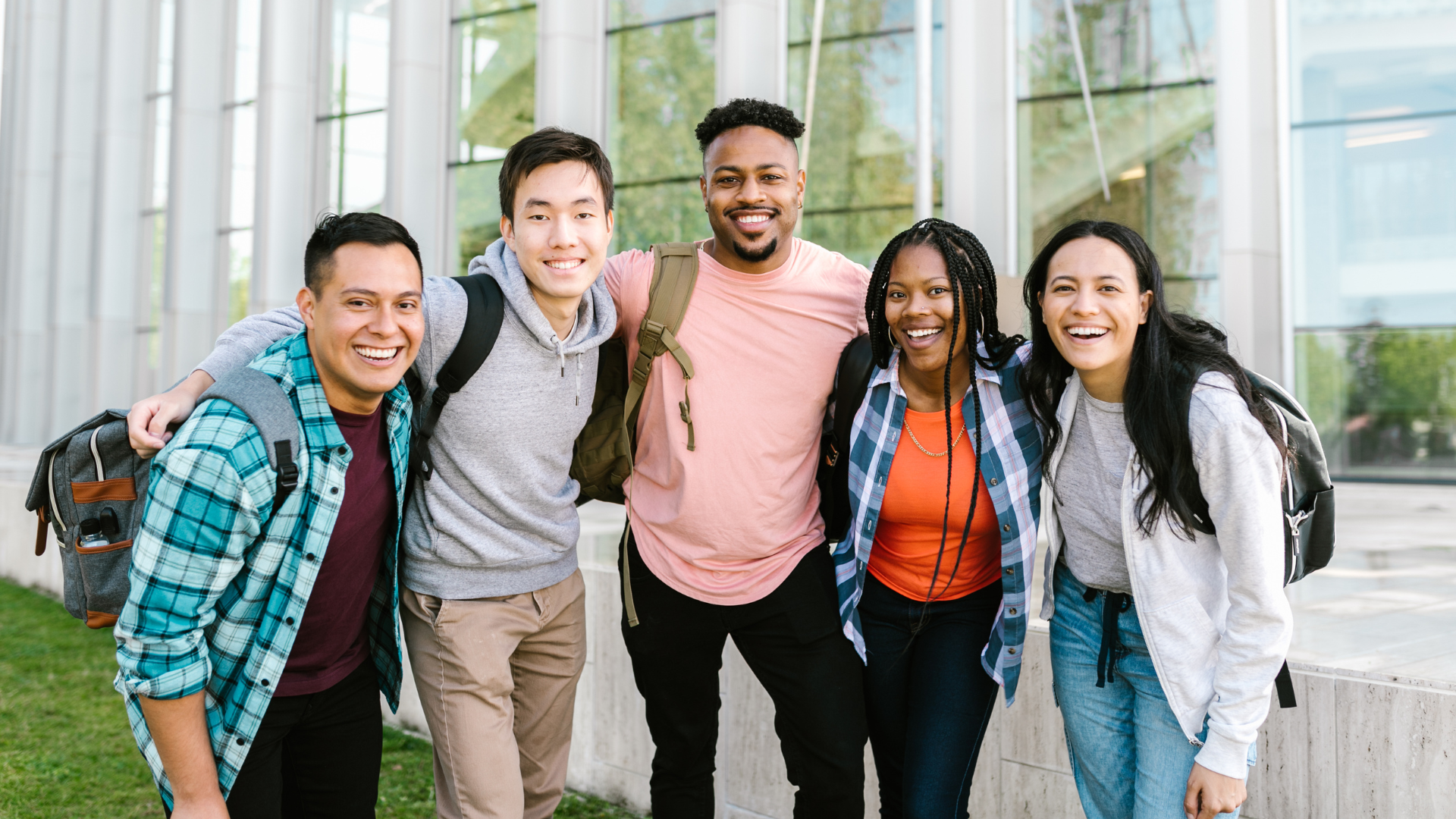 Effective PD improves teacher retention and provides educators with new approaches they can implement in their classrooms—including classroom management, teaching methods, and student engagement strategies. At its core, education is about guiding students toward a more meaningful and inspiring future, and teachers need the tools, strategies, and support to direct those efforts.
By investing in their teachers and giving them the tools they need to be successful, schools can ensure that their students have access to more enriching learning opportunities, essentially leading to better educational outcomes and improving the future of those they serve.
What's wrong with the traditional PD format?
PD has typically been offered in large group settings, with teachers spending hours absorbing information with little opportunity for dialogue or meaningful collaboration. It doesn't give teachers personalized feedback or let them ask questions and interact with their peers around the subject matter.
While teachers might still absorb the content, they don't get a chance to apply their learning on the spot. There's no opportunity to develop the skills and strategies necessary for real change in their classrooms. Additionally, larger groups often make it difficult for teachers to build meaningful relationships with peers who can support them and help them grow.
Another common issue with traditional PD is that it can be challenging to measure the impact of the training. Without meaningful conversations and interaction, it's hard to determine how teachers apply the information they receive. Sessions full of traditional "sit and get" instruction also run the risk of becoming outdated quickly, as they lack the flexibility to stay current with best practices.
How can PD be tailored to meet the needs of teachers?
Professional development should focus on the specific needs of your school, your teachers, and your administration— including your school's overall development plan.
But how do you do that?
First, create a collaborative environment. Education experts recommend including your team throughout the process. Specifically, to keep your training relevant and engaging, ask your teachers for their input regularly. Even the most engaged administrators can't be sure about teachers' needs without asking—even for the most engaged administrators. By asking about their preferences, struggles, and needs, you can give your team what they really want.
But the work doesn't stop there. Chances are, your teachers have multiple challenges and concerns. For a truly meaningful impact, give teachers opportunities to meet and discuss their challenges in small groups. In mentorship programs, peer-to-peer discussion groups, and PD workshops, teachers can benefit from the collective wisdom of their peers.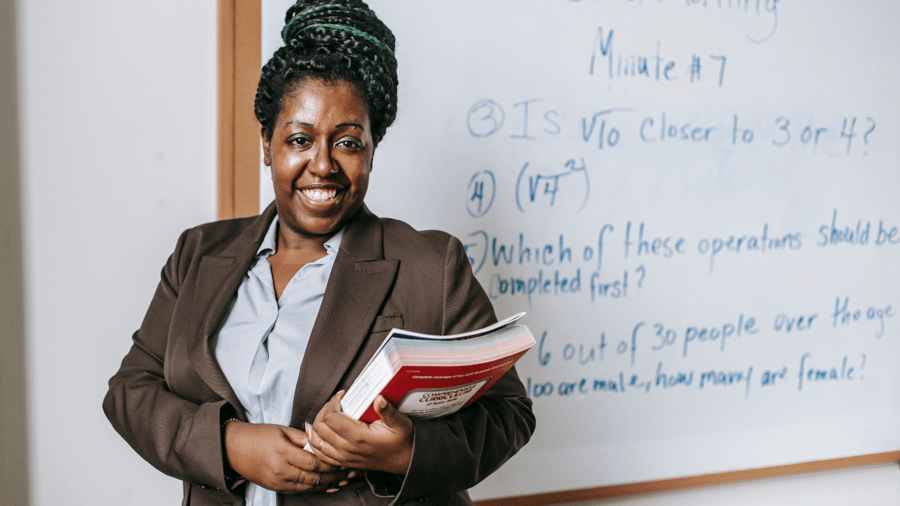 Instead of offering a single training opportunity, let your teachers choose from different workshops and courses so they can focus on their interests in more intimate settings. This will not only increase the learning potential of each session, but also give your teachers more control over their PD journey.
Finally, it's essential to remember that the work doesn't stop when the training ends. To truly make an impact, teachers need the tools and resources to apply what they learn. When giving teachers feedback, make sure you're including the resources and actionable advice they need to apply their learning.
Smaller groups, deeper discussions, and more actionable resources are the keys to making your teachers' professional development more impactful. By having these conversations and offering tailored learning experiences, you can help your teachers reach their fullest potential and effect real change in the classroom.
Engaging PD is essential to the success of your team and your school
Prioritizing engagement in PD can make all the difference in a teacher's productivity and enthusiasm. It's 2023—the days of uninspired lectures and cookie-cutter instructional videos are fading away. Schools that prioritize engaging PD are finding succees in improved communication, collaboration, and teacher morale. With the right strategies, you can foster an environment where teachers feel heard and motivated to grow.
How do you make sure your PD is as engaging as possible? Here are five tips:
Encourage collaboration. Instead of lectures, foster an environment where teachers can freely collaborate and discuss their challenges. You can do this through mentor programs, peer-to-peer discussion groups, and PD workshops.

Leverage technology. Use virtual whiteboards, video conferencing, and interactive activities to make your PD more engaging. Let teachers access their PD sessions from the comfort of their homes—or, really, from anywhere, anytime.

Offer tailored learning experiences. Instead of offering one-size-fits-all PD sessions, allow teachers to tailor their learning experiences. Let them choose from different workshops and courses and focus on what most interests them.

Gamify the experience. Adding competitive elements to your PD can make learning more enjoyable and effective. Consider integrating games and challenges with real-world applications, award badges for completed courses, or leaderboards to recognize top performers.

Provide actionable resources. Finally, give teachers the tools and resources they need to apply their learning. Make sure you're giving them actionable advice and the resources they need to use their knowledge.
By taking the time to create an engaging and impactful PD program, you can help your teachers reach their fullest potential and effect real change in the classroom. No matter your approach, end the sessions with open-ended discussion and a plan of action so teachers can take ownership of their learning and make real progress.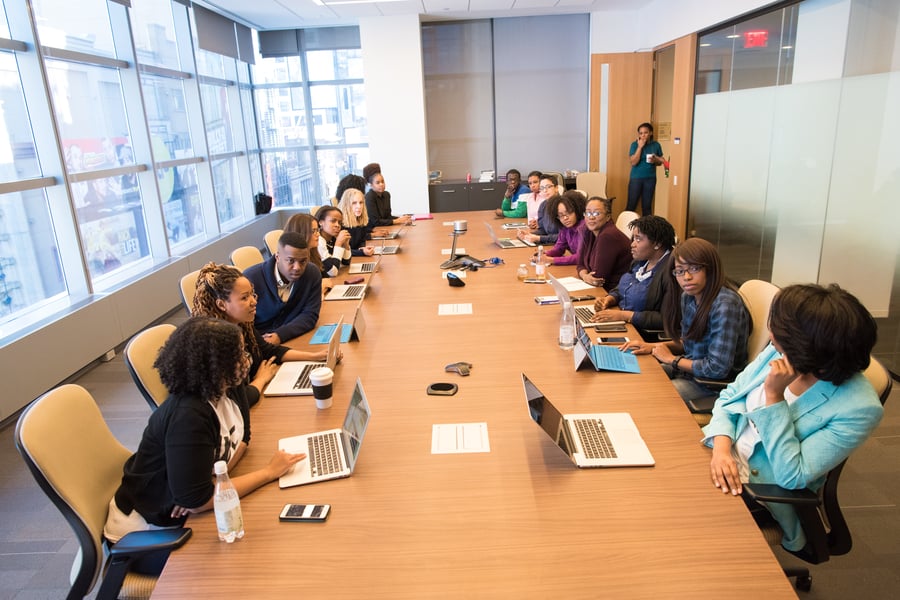 PD is a continuous process
For many people in the education world, PD is considered a one-time event with no further commitment. In reality, it's an ongoing process of reflection, growth, and progress. Without follow-ups on training, encouragement of new strategies, and routine feedback, PD is a redundant procedure rather than a compelling learning opportunity.
You can encourage teachers to reflect on their PD sessions and make notes on how they plan to apply the knowledge back in their classrooms. With strong support and effective training, teachers are more likely to implement new teaching strategies, take ownership of their learning, and be more creative in the classroom.
Along with consistent learning opportunities, PD sessions should include measurable action items—goals set by teachers and administrators that are followed up on in later sessions. Doing so will let educators consistently provide feedback and concerns, allowing administrators to give better support.
Furthermore, encourage teachers to discuss their PD courses with their peers, whether it be during lunch-and-learn sessions, collaborative meetings, or casual conversations. Collaboration allows teachers to use each other as resources, support, and accountability for their professional growth and their implementation of new teaching practices. By sharing their experiences and skill sets, teachers can continue to grow alongside one another in a meaningful and impactful way.
The way forward in PD
It's no secret that schools and teachers alike are trying to stay afloat in the ever-changing world of education. With rapid technological and pedagogical advances in the educational landscape, it's more important than ever for teachers to have access to PD opportunities that help them stay up to date on best practices and emerging trends in the field.
The importance of PD can't be understated. It's essential for teachers to stay engaged, motivated, and informed. By personalizing and tailoring PD to individual needs and preferences, schools can create an empowering and creative learning environment for teachers. With the right tools, resources, and follow-up sessions in place, teachers will stay ahead of the curve and make a real, lasting impact in their classrooms—and on their students.